Process optimization and energy saving projects can be applied to either New units, during the Basic Engineering Design stage or existing unit.
By his kind of studies, the opportunities can be defined for CAPEX minimization, energy saving and/or yield maximization. The performance of the units can be greatly improved with or without additional CAPEX.
The owner of the company has been participated in dozens of such studies either as a team leader or team member.
We can offer;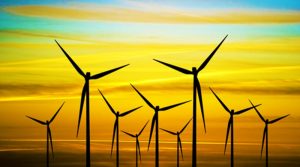 Any type of consultancy services
High level evaluation of any units for any possibilities on on energy savings and/or yield improvement
Etc.
Here are some of the projects completed;
Kırıkkale Refinery Crude, Vacuum and Hydrogen Unit Heat Integration Projects and Hydrocracker Unit revamp,
İzmit Refinery; Naphtha Loop Reconfiguration, Hydrocracker, Hydrogen Production, Crude Units and Diesel Hydrotreatment Unit Heat Integration and FCC Unit revamp projects,
İzmir Refinery; Crude Unit revamp (aimed for energy savings and yield improvement), FCC and CCR Reformer Unit revamps, Hydrogen Production Unit and Diesel Hydrotreating Unit heat integration projects